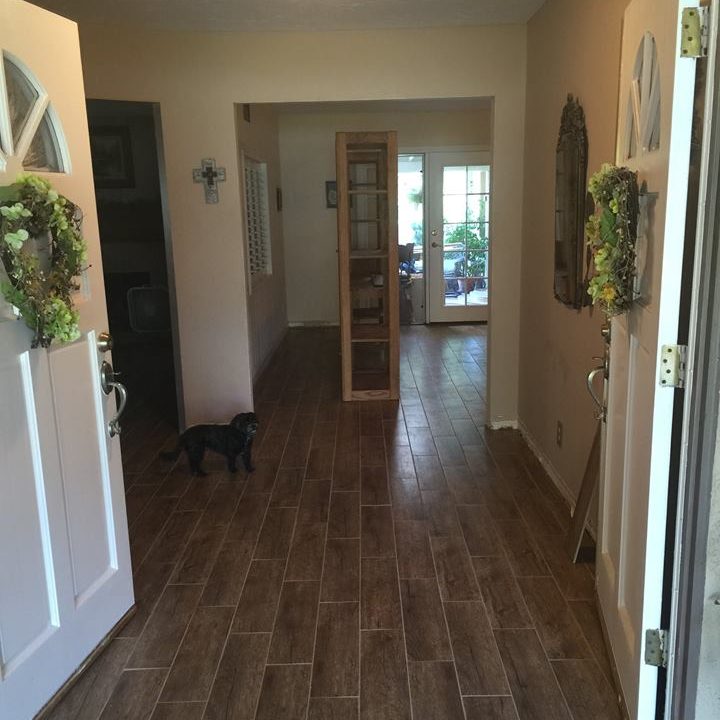 Your Tile Pros
Tile is commonly installed and used in these modern days. Among many reasons is the fact that tiles are durable and conducive. Although there are different types of tiles, their difference and division is based on the particular point of their usefulness. Flooring with tiles are very amazing as they add huge beauty to the house. Tile installation could broadly be commercial or residential. Whatever the purpose, tiles flooring is the best option.
Features of Tiles
The PEI level Rating
Basically, the polyethyleneimine (PEI) rating is one of the best thing to guarantees the successful usage and durability of residential tiles. This is the same as the hardness of the tiles. The rating of PEI is from 1 to 5 which are strictly considered to ensure the durability of the tiles. With good PEI level, you are sure that the best tile with required hardness for a given portion of the residence is put in place during the residential installation processes. Note that PEI 1 means good for wall tiling exclusively though delicate and good-looking; PEI 2 means the tile is not good for kitchen but best for causing friction at the foot path; PEI 3 is dynamic in application as it can be used for both residential and commercial tiling; PEI 4 is usable for interior and exterior tile flooring and highly durable; PEI 5 is good for place where heavy objects are used, i.e. commercial use only.
The Slip Resistance Rate
It is not strange to know that very many accidents happen, which could even be fatal, with highly slippery tiles especially in the bathroom. In the residential building, you must be aware of some portions even within the living that could be sensitive and thus must be given tiles that are less slippery. When you understand all these terrain specifications without doing them, you must be prepared to experience some disadvantages of choosing tiles as your flooring means. Although the PEI rating level is the paramount thing to consider, technically, knowing how resistible the tiles can slip is very important. For the slip resistance rate, there are two things involved; Static Coefficient of Friction (SC OF) and Dynamic Coefficient of Friction (DCOF). We will leave this for the moment. Contact Wilshire Tile, Inc. on 323-935-1269 as the beautification of your house is our utmost goal!
Based on these features, there are different types of tiles. Because of the scope here, few of tiles will be given below:
Quarry tile
Quarry tiles are made from hard fire clay. Over the years, Quarry tile has proven to withstand spills, foot traffic and grease buildup. They are typically used in commercial kitchen. Amazingly, they are much cheaper and offers the same functionality and durability benefits as other tiles. it is pertinent to note that the durability of this tile depends on whether it is installed properly to begin with and maintained properly throughout the lifetime of the flooring system.
Vinyl Tile
Vinyl is soft, pliable strong, hard-wearing and low-maintenance. It is useful in the interior flooring of the house either commercial or residential. It is regarded as one of the best tiles adopted by commercial kitchens over the years. This commercial tile is a relatively cost-effective solution and always ensure safe working environment. Although this kind of tiles are in sheets and tiles, most people love to use the sheets. With vinyl, there is no much connections among the tiles i.e. it has sizes typically for commercial floor. It is affordable and attractive. Most importantly, vinyl is resistant to extremely high temperatures. The rate of its water resistance is considerably high. Commercial kitchen has got the best choice for itself!
Rubber Paver Tiles
For most exterior and outdoor floor installation, rubber paver tiles are the commonest and most preferable. They are special because it could withstand the harsh rays of the sun, whatever. The pavers are natural stones and give ideal look to the exterior floor. They are very easy to maintain and clean. Their installations processes are simple and quick. Rubber paver tiles are resistant to mold and mildew growth and provide more comfort underfoot than natural stone.
Playground Tiles
There are tiles typically used to floor the playing ground. These tiles have been so designed to enhance the safety of the innocent children when they are playing. This is a kind of rubber tile, though. The thickness ranges from "1 to 4". The following are playing ground tiles based on their thickness;
1" thick – 1.5' fall height; this is typically used in residential playgrounds.
2.5" thick – 6' fall height, 3.5" thick – 8' fall height and 4" thick – 10' fall height are useful for commercial pay grounds like the one found in schools.
Rounding off, there are simple steps to installing tiles at any point. Basically, the steps involved in tile installations are; preparation of the place, laying of tiles, grouting and cleaning. When you want to install, make sure the floor is free from every other external objects and install cement board. Then, lay the tiles gently. After 20 minute, you will need to grout it. Lastly, clean the grout and the floor generally. The tile is ready. It is that simple!