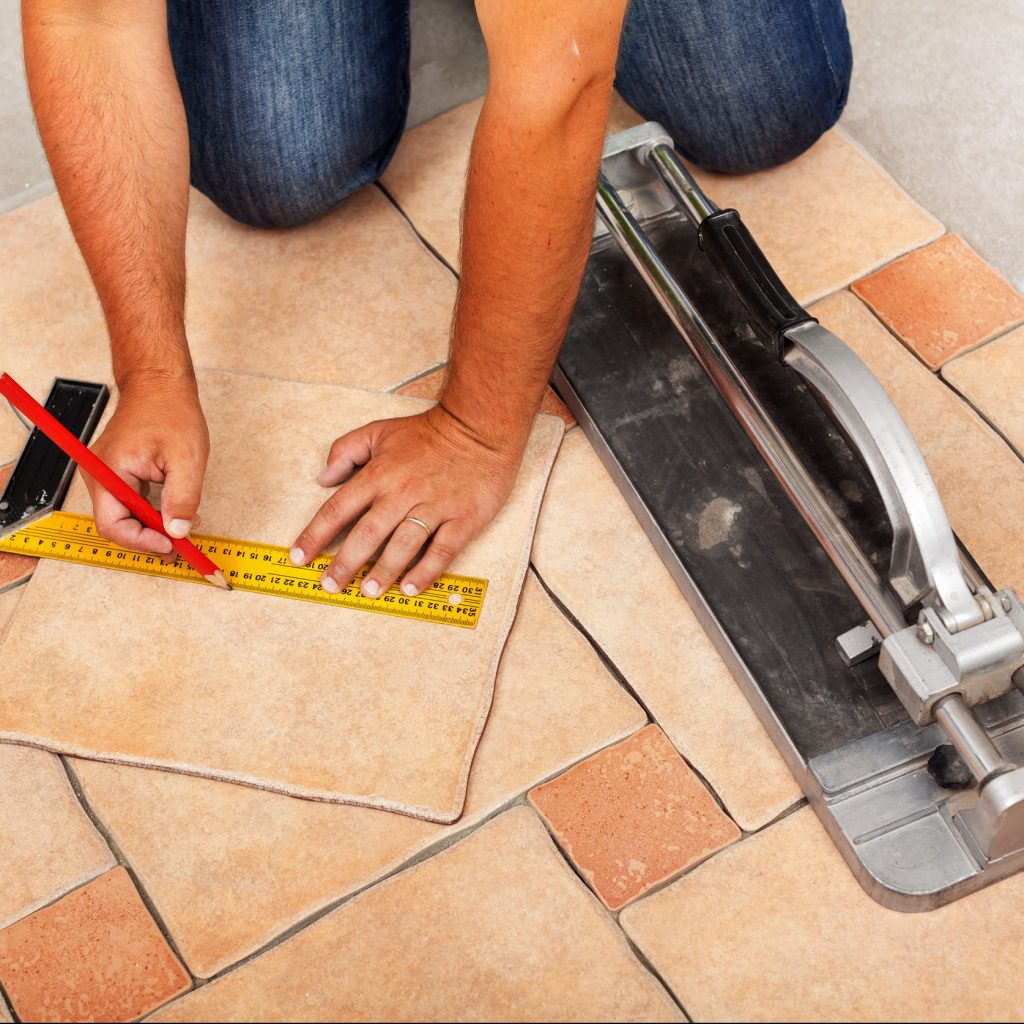 TILE REPAIR
Even the toughest tile begins to wear at some point. These damages could range anywhere from small chips or divots to complete cracks and missing pieces. While some products boast a quick fix for your tile repair, professional service is always best. Call the Wilshire Tile, Inc. experts at 323-935-1269 when you need professional tile repair in the Los Angeles, CA area.
Repairing Your Chips and Cavities
Our experts will begin your tile repair by thoroughly cleaning the surface. The dust and debris are swept away and a solvent is used to remove all other remnants. Chips and cavities can be easily repaired by filling and sealing the damaged area. Whether on the tile or the grout, your chips and divots can be repaired to near perfection. However, inexperienced floor technicians may be apt to removing chipped tile which can cost much more than chip repair. Others will attempt chip repair, but leave you with uneven and noticeable workmanship. When your tile is beginning to wear and chip, call the experts at Wilshire Tile, Inc. for a job you can rely on. Our repair services are done right every time so you never have to worry about rechipping or cracking. Call us today at 323-935-1269 for more information.
Tile Replacement
The Wilshire Tile, Inc. experts will begin your project by thoroughly inspecting your tile area for wear and other damages. Small divots and chips can be repaired and sealed quickly with no evidence of damage. However, larger problems may warrant tile replacement. Our experts can help you locate your matching tile for a uniform look in your area. We will remove the old tile and reprepare the area properly to ensure that the now tile attaches correctly. Whether your damaged tile is in your shower or on your kitchen floor, our experts are ready and waiting to offer the best tile repair around the Los Angeles, CA area.
Your tile was a pricey investment. Ensure it lasts as long as possible with proper installation, repair, and replacement by the Wilshire Tile, Inc. experts in Los Angeles, . Call us now at 323-935-1269 to find out more.