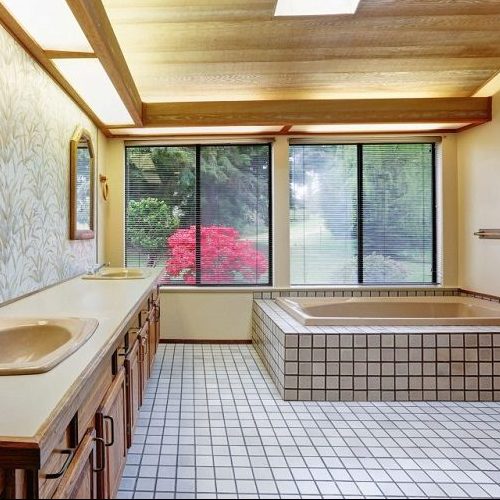 Professional Remodeling Services for Your Bathroom
Do you have a traditional bathroom which you would love to give a modern new look? Although bathroom remodeling might be expensive, having a solid plan on what to do will save you from unnecessary costs. At Wilshire Tile, Inc., we offer quality bathroom remodeling services for your home. Our team of professionals work with you to turn your bathroom into a space where you can unwind at the end of the day. Want to get started today? Give us a call at 323-935-1269 for your bathroom remodeling in Los Angeles, CA. Therefore, before you start your remodeling consider the following things:
Consider the Height of Your Countertops
Generally, counter tops are within the range of 32 to 34 inches from the floor. You have to know the particular range you want so that when you want to get your sink, you will know the right height for it. You may need to make a relatively lower counter in order to be able to wash your hands and do other necessary things. The Wilshire Tile, Inc. experts can guide you through the process, helping you with every decision. Call us today at 323-935-1269 for bathroom remodeling in the Los Angeles, CA area.
Cost Estimation
Before you think of remodeling, you have to consider the amount you are willing to use at that point in time. Meanwhile, you can use the size of your bathroom, the quality of materials you want to include and whether you're planning to do some labor yourself all can affect the cost of a remodel to determine the cost of the remodeling.
Leave the Vintage Finishing on the Walls
Of course, you want to have that special look in your bathroom. While this is cool, you have to consider leaving some preexisting fixtures as they are to avoid expenses. Although you could decide to repaint them, having them intact is not a bad idea. You have to consider this in the process of remodeling.
Get the Size of Some Equipment in the Bathroom
Equipment like your bathtub will retain some space in the bathroom. In order to have an efficient bathroom remodeling, you must consider the sizes of the things you want in it. With good and accurate knowledge of the sizes, managing the spaces in the bathroom becomes easier.
Having a Lighting Plan
Nothing creates a radiance and brilliant look than good lighting in the bathroom. Although some could be expensive, it is one of the best ways to remodel your bathroom. Considering the cost of the lighting will save you a lot. This is important because at the point of remodeling you will see lots of eye-pleasing lighting –always work within your plan.
The Position of the Toilet
While it may seem like the last thing to think about, position of the toilet within a bathroom can increase comfort and create a more relaxed environment. So, you have to consider moving your toilet directly from what people see first in your bathroom. This is very important to consider in bathroom remodeling. In fact, many bathroom remodeling experts offer this as an initial remodeling option for homeowner's looking to renovate their restroom.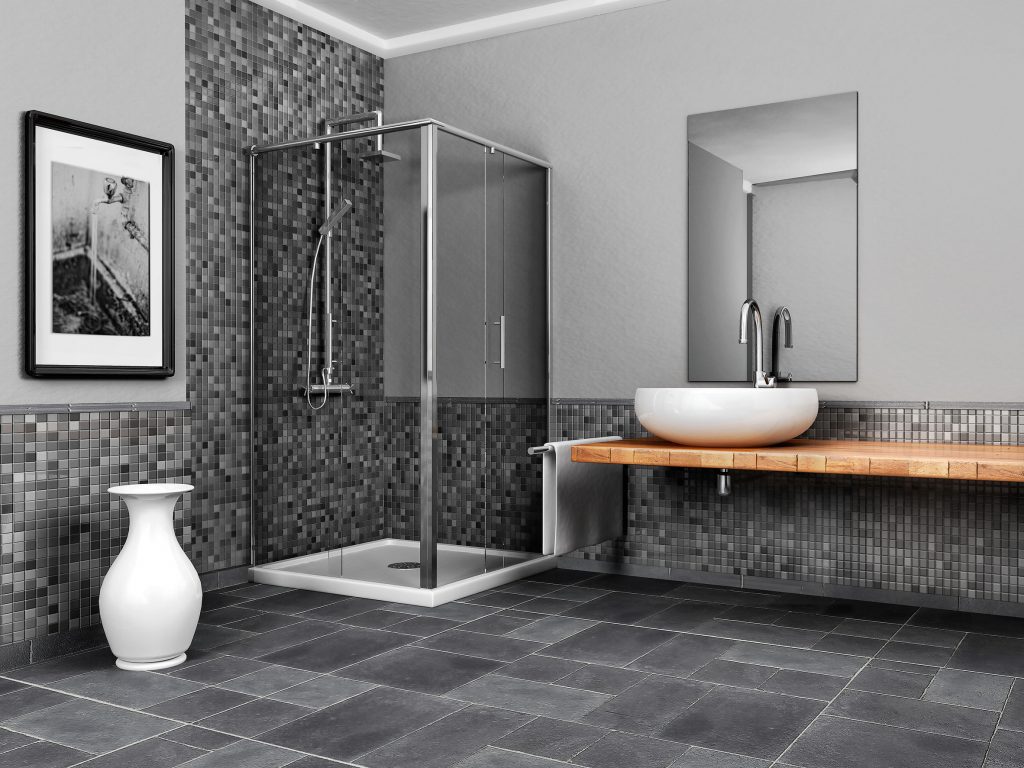 Two Simple Ways of Remodeling your Bathroom
Now that you have considered some factors that can play a role in bathroom remodeling, the following are ways of having a good remodeling for your bathroom:
Consider your Tiles
Although many people think of big remodeling for their bathroom, you will be amazed to know that a simple repair of broken and damaged tiles will brighten up and revive your bathroom. Try to observe the tiles in your bathroom to see whether you could change their color. In fact, making the tiles to look more attractive by giving it special cleaning processes will help in the remodeling. Additionally, you could fix the tile grout in your bathroom.
Consider Repainting the Bathroom Walls
A good painting will change the look of your bathroom. Are you painting over paint? Try to remove all flaked, sticky, dirty areas by cleaning and lightly sanding over them. This will give you good surface to start for your bathroom.
Lastly, remodeling as given here is very easy and cost-effective. For professional installations and bathroom remodeling in Los Angeles, CA, contact Wilshire Tile, Inc. on 323-935-1269.