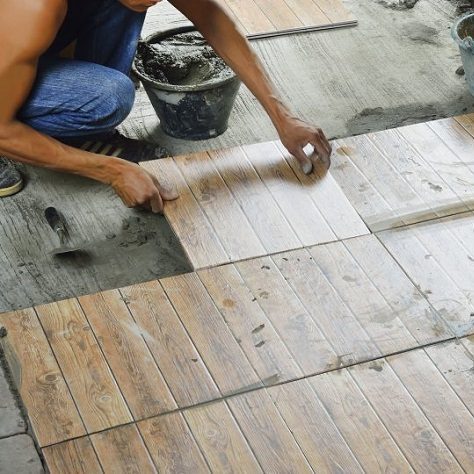 Tile Services for Residential Properties
Among the best desires of house owners like you is having a beautiful and serene environment with the best residential tile installation. Los Angeles, CA and the surrounding area has been receiving the latest modern best residential tile. Generally, tile is one of the most adorable flooring techniques for every building, either commercial or residential. One of the beauties of tiles is using them with different colors, sizes, and shapes. Without having to do much maintenance, Wilshire Tile, Inc. offers the best for your residential tile. Our services and details described are of importance and originality. We never use any tile that has a glazing the prevents it from providing quality flooring for you, only tiling with DCOF of 0.6 or more. You will notice that areas like kitchens, bathroom, and living room will need some special kind of tiles to prevent accidents. Nonetheless, we will provide you with professional advice on the best design of residential tile installation in Los Angeles, CA. Do you know that using some cleaning means and product in the process of maintaining tile can be harmful to them, even the best product? We understand this, this is why in the installation of residential tiles, we make sure bent areas are properly monitored and the best color, size, and shapes of tiles are used. Wilshire Tile, Inc. has been ranked as one of the best residential tile installation services provider in Los Angeles, CA. There is no more problems of tile breaking and damaging in your residential house as we are on the verge of giving the best always. Call us today at 323-935-1269!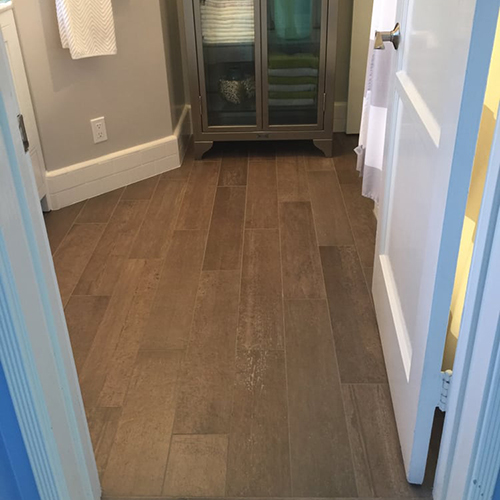 What To Consider When Choosing Tile
Do you know that there are few things, technically, to be considered before choosing a type of tile size, shape and color? We will explore these things so that you can be intimated on how tiles selections are to make our own work easier and to give you clues when you are planning to choose tile as your flooring option. Below are technical things to consider before choosing a type of befitting tiles for residential tile installation:
The PEI level Rating
Basically, the polyethyleneimine (PEI) rating is one of the best things to guarantee the successful usage and durability of residential tiles. This is the same as the hardness of the tiles. The rating of PEI is from 1 to 5 which are strictly considered to ensure the durability of the tiles. With good PEI level, you are sure that the best tile with required hardness for a given portion of the residence is put in place during the residential installation processes. Note that PEI 1 means good for wall tiling exclusively though delicate and good-looking; PEI 2 means the tile is not good for a kitchen but best for causing friction at the footpath; PEI 3 is dynamic in application as it can be used for both residential and commercial tiling; PEI 4 is used for interior and exterior tile flooring and highly durable; PEI 5 is good for place where heavy objects are used, i.e. commercial use only.
The Slip Resistance Rate
It is not strange to hear that sometimes accidents happen, which could even be fatal, with highly slippery tiles especially in the bathroom. In a residential building, you must be aware of some portions even within the living area that could be sensitive and thus must be given tiles that are less slippery. When you understand all these terrain specifications without doing them, you must be prepared to experience some disadvantages of choosing tile as your flooring means. Although the PEI rating level is the first thing to consider, technically, knowing the slip resistance of tiles can be very beneficial in making a decision. For the slip resistance rate, there are two things involved; Static Coefficient of Friction (SC OF) and Dynamic Coefficient of Friction (DCOF). Wilshire Tile, Inc. provides you with residential tile installation in Los Angeles, CA. Contact us at 323-935-1269 as the beautification of your house is our utmost goal!