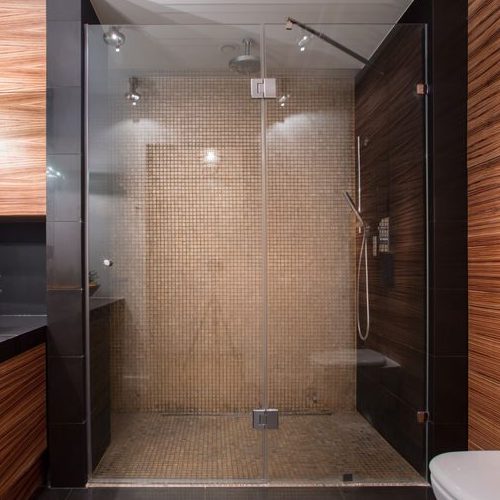 Bathroom Updates That are Luxurious and Functional
Many homeowners want their bathroom to feel like a spa. You can easily achieve that with candles, pictures and more, but what about your shower? Can you really get a spa-like feel with your shower? You absolutely can with a steam shower! This system can provide an incredibly spa-like experience, while also providing some great medicinal benefits as well. For more information about a quality steam shower in Los Angeles, CA, contact Wilshire Tile, Inc.. We are the experts in your area for all bathroom remodeling services. Call us at 323-935-1269 to schedule an appointment today.
What is a Steam Shower and Do You Need One?
Steam showers differ greatly from your typical shower and faucet installation. Essentially, this shower looks almost exactly like any other shower. However, there are installation differences that allow steam to generate quickly within the space, thus creating a steam roof effect. While this could be replicated in a typical shower, the effects won't be as obvious or as long-lasting. More importantly, most showers are not designed to handle the same amount of steam a true steaming system could produce.
Why would you want a steam shower? For a lot of reasons! Steam is an efficient way to detox our bodies. You literally sweat out any nasty toxins allowing your body to naturally repair itself. Utilizing steam has also been used for those with colds for several decades. While there is no scientific proof to suggest steam helps speed up the process, it can do wonders at opening up sinus blocked noses during a cold.
If you are interested in a steam shower installation, then go ahead and give us a call. Wilshire Tile, Inc. are ready to talk shop with you about the entire process. Our contractors are skilled at providing quality and efficient service to every job we work. We do make sure that your shower is GFCI protected. That means that we make your shower is able to produce steam every single time you turn it on. If something should happen, you can always call us back for steam shower repair services.
When you need reliability, we are the company to turn to. As a repair and installation company, we do work with only the best materials from the best manufacturing companies. We can create and install your shower from just about any material, such as glass, tile, fiberglass, stone, and more. We guarantee a system you will love.
Contact Us Today About a Steam Shower Installation in Your Home!
Quality bathroom installations can feel impossible to find. But when you work with Wilshire Tile, Inc., you are guaranteed nothing but the best. We strive to provide the quality service you have come to expect. Contact us today at 323-935-1269 to discuss installing a steam shower in Los Angeles, CA or any of the surrounding areas.